LIKE WEBLYF.COM ON FACEBOOK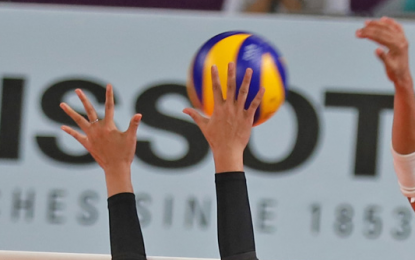 (Contributed photo)
MANILA – The Philippine National Volleyball Federation (PNVF) has acquired the services of a Brazilian tactician to join the Philippine women's volleyball coaching staff.
The PNVF announced on Monday that 54-year-old Jorge Souza de Brito will be joining the coaching staff currently led by head coach Odjie Mamon.
The development came after the Fédération Internationale de Volleyball (FIVB) allowed the PNVF to bring in a foreign coach.
"We are thankful for the FIVB's quick response to our request and we are more thankful that the federation picked an excellent man for the job," PNVF president Ramon "Tats" Suzara said.
The FIVB will shoulder Souza de Brito's salary, while the transportation, lodging, and food allowances will come from PNVF.
Souza de Brito was a member of the 1992 Brazilian men's volleyball team that captured an Olympic gold.
He would become an Olympic champ again, this time as Brazil's women's volleyball coach in Beijing in 2008.
He was also a champion coach at the club level, winning titles in his home nation as well as in Turkey and Japan.
"With coach Jorge's vast experience as a coach and player, we are very sure that we will get the technology transfer we have aspired for," Suzara said.
Just as the PNVF began building up the national teams for the upcoming Southeast Asian Games, rumors surfaced that the national sports association was looking to have a foreign coach for the women's team.
However, when asked if Souza de Brito's arrival confirms everything, National Team Commission chairman Tony Boy Liao said that he is not yet the head coach.
Liao said Souza de Brito will immediately talk to Mamon and the coaching staff to discuss what their roles would be once he arrives by either June or July.
He added that Souza de Brito may take an "active consultant" role for now due to a short SEA Games buildup window.
However, Liao confirmed that Souza de Brito will take over from Mamon by next year. (PNA)