LIKE WEBLYF.COM ON FACEBOOK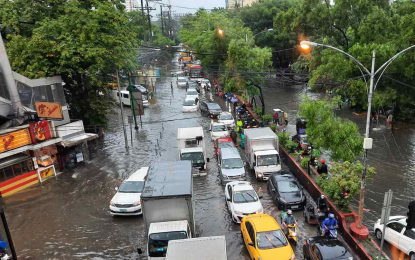 (Contributed photo)
MANILA – Heavy rains and flooding in Metro Manila due to southwest monsoon enhanced by Typhoon Fabian prompted the Supreme Court and the Senate to suspend work on Wednesday.
Senate President Vicente C. Sotto III allowed all the Senate officers and employees to go home at 1:00 p.m.
Personnel of the Office of the Sergeant-at-Arms who follow shifting schedules are not included in the work suspension.
"Meetings, committee hearings and other meetings may proceed subject to the discretion of the Chairman, Senator or office concerned," Senate Secretary Atty. Myra Marie Villarica said in the notice.
Meanwhile, all courts in the National Capital Judicial Region (NCJR), including the Supreme Court, Court of Appeals, and Sandiganbayan have also suspended work as ordered by Chief Justice Alexander G. Gesmundo.
"Executive judges for affected areas outside of the NCJR may exercise discretion," the SC said.
It added work in offices under the Office of the Court Administrator, Presidential Electoral Tribunal and the Judicial and Bar Council is also suspended. (PNA)