LIKE WEBLYF.COM ON FACEBOOK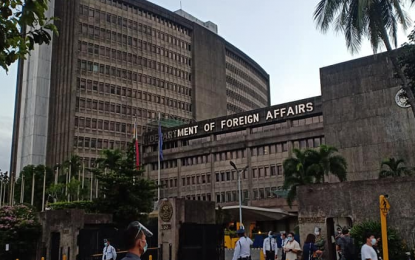 MANILA – The Philippine Consulate General in New York condemned on Wednesday night the latest anti-Asian attack against a Filipino-American who was repeatedly punched in the face at a subway station in Manhattan.
"We strongly condemn this latest anti-Asian hate crime that targeted a member of the Filipino Community in New York City. We again call on authorities to take the necessary steps to protect members of the AAPI (Asian American and Pacific Islander) Community," Philippine Consul General in New York Elmer Cato said in a statement.
ABC 7 New York reported that the 52-year old Fil-American first witnessed another man being assaulted when he got off the train at the 103rd Street station on the Upper East Side.
The assailant was attacking the man and yelling "go back to where you came from" but the latter managed to escape and the suspect then turned to the Fil-Am, striking and shouting the same anti-Asian slurs at him.
In an interview with Eyewitness News, the victim said the attack "seemed so random and so sudden".
"[I] kinda realized it's potentially a hate crime because of what I recall the man was shouting or saying," he was quoted as saying.
Cato told the Philippine News Agency that the consulate stands ready to extend assistance and is now trying to contact the victim to determine what kind of help he would require. (PNA)