LIKE WEBLYF.COM ON FACEBOOK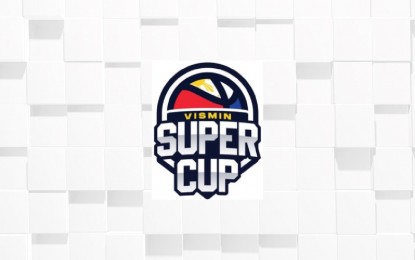 MANILA – Zamboanga City clinched a spot in the third round of the Pilipinas VisMin Super Cup Mindanao Leg stepladder playoffs after eliminating Clarin from their second round meeting through a 95-93 overtime clincher on Monday night at the Pagadian City Gymnasium.
Zamboanga City survived as Clarin missed crucial shots down the stretch in the extension despite John Wilson forcing overtime with his clutch triple.
Zamboanga City quickly zoomed ahead at the start of the overtime period with five straight points to go up, 89-84.
Wilson would put Clarin on the board with his four-point play, but back-to-back baskets from Jerome Ferrer and Rudy Lingganay stretched Zamboanga City's lead back to five, 93-88, with 2:52 left.
Carlo Lastimosa scored on back-to-back finishes to draw Clarin to within one anew, but he could have tied the game up at 93-all had he made his bonus free throw off a three-point play.
Mac-Mac Cardona, who was brilliant during the fourth quarter and overtime, scored on his patented teardrop to up Zamboanga City's lead back to three, 95-92, with 1:32 to go.
Joseph Eriobu had a chance to bring the lead down again, but he could only make 1-for-2 from the free-throw line off a Gabby Espinas and the gap was at two with 1:14 to go.
Clarin had a chance to even retake the lead after Fran Yu missed his potential dagger triple, but the team botched three attempts in its play, two layups and a three-pointer only to get a chance for redemption after Ferrer fouled Eriobu while going for another layup.
Eriobu, however, missed his two free throws as well as his putback as Yu grabbed the defensive rebound before getting fouled by Wilson.
But Yu once again could not put Clarin away as he too missed two charities, giving the team 9.3 seconds to either force overtime or go for the win outright.
Zamboanga City's defense delivered in the end as Wilson was forced to a pull-up mid-range jumper that only clanked the rim even as his teammates could not put up a buzzer-beater attempt.
Yu led Zamboanga City, which swept Clarin in their best-of-three series, with 21 points on 5-of-10 shooting from beyond the arc, four rebounds, eight assists, and three steals off the bench.
"I really admire that boy despite being the youngest on the team," said Zamboanga head coach Tony Pardo on Yu.
Cardona added 16 points, three rebounds, three assists, and one steal.
"He was on a slump pero ngayon nabuhayan siya (but tonight, he came alive) against Clarin and that's a good thing for us," Pardo said about Cardona's vintage game.
Zamboanga City will face Roxas in the semifinals on Wednesday night.
The Roxas Vanguards booked their own spot after ousting bubble hosts Pagadian Explorers, 67-61, in their own quarterfinal Game 2 encounter.
Roxas drubbed Pagadian in the first quarter, 24-10, and that turned out to be just enough as the latter stifled the former a bit the rest of the way only to have its own offensive struggles continue too.
Through its own 2-0 sweep, the Vanguards even got one up over the Explorers as they avenged their elimination round defeat.
"Naging motivation talaga namin 'yung talo namin sa Pagadian noong elimination round kaya kami nag extra work, nag work hard pa (Our loss to Pagadian in the elimination round became our motivation, so we put up extra work and we worked hard," Roxas coach Eddie Laure said.
James Castro led Roxas with 18 points, seven rebounds, seven assists, and one steal.
Francis Camacho added 13 points, two rebounds, one assist, and one block.
Mark Benitez and Christian Manalo each scored 12 markers for Pagadian, whose elimination assured that its homecourt would be a neutral ground the rest of the way. (PNA)